Overview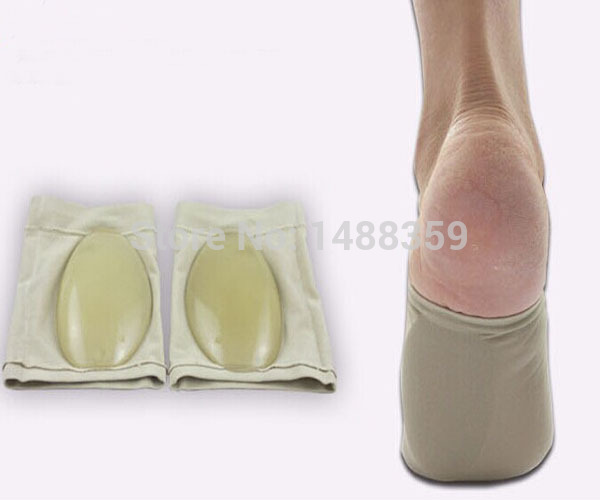 A quarter of Americans have
flat
feet. While most people with
flat
feet don't have serious problems as a result, for some,
flat
feet can cause disabling foot pain as well as
knee
pain, shin splints, Achilles tendinitis, and plantar fasciitis. A person with foot or leg pain should pay particular attention to whether one foot is flatter than the other.
Causes
When
flat
feet develop at a later age, they are known as fallen arches. The arches may fall because the muscles supporting them are no longer able to do so. In addition the spring ligament within the foot may have lost some of its tension allowing the arch of the foot to flatten. Other conditions causing fallen arches include sudden weight gain, a nervous system injury, or a loss of sensation caused by a disease such as diabetes. Most people with fallen arches are
flat
on both feet.
Symptoms
The primary symptom of fallen arches is painful or achy feet in the area in which the foot arches or on the heel. This area may become swollen and painful to stand still on. This causes the patient to improperly balance on their feet which in turn will cause other biomechanical injuries such as back, leg and
knee
pain.
Diagnosis
People who have
flat
feet without signs or symptoms that bother them do not generally have to see a doctor or podiatrist about them. However, if any of the following occur, you should see your GP or a podiatrist. The fallen arches (
flat
feet) have developed recently. You experience pain in your feet, ankles or lower limbs. Your unpleasant symptoms do not
improve
with supportive, well-fitted shoes. Either or both feet are becoming flatter. Your feet feel rigid (stiff). Your feet feel heavy and unwieldy. Most qualified health care professionals can diagnose
flat
feet just by watching the patient stand, walk and examining his/her feet. A doctor will also look at the patient's medical
history
. The feet will be observed from the front and back. The patient may be asked to stand on tip-
toe
while the doctor examines the shape and functioning of each foot. In some cases the physician may order an
X-ray
, CT (computed tomography) scan, or
MRI
(magnetic resonance imaging) scan.
flat feet exercises
Non Surgical Treatment
Get shoes made for walking or running. One way to support your arch is to wear good-quality running or walking shoes, says Dr. Gastwirth. "These shoes generally provide good support to the foot." Add support. The top-of-the-line arch support is an orthotic insole, which may cost $900 or more and must be custom-made. "But many people with sore arches will get relief with over-the-counter arch supports for about $10," suggests Judith Smith, M.D., assistant professor of orthopedic surgery at Emory University School of Medicine in Atlanta. "The thing to remember about arch supports is that your shoe must have enough depth to accommodate them. Otherwise, you'll get a lot of rubbing on the top of your foot, or your heel will come out of the shoe." Most mens shoes are deep enough to accommodate the insoles; women should take their shoes with them to the drugstore when buying the insoles to ensure a good fit. If your heels are high, keep them wide. High heels may be your Achilles' heel--especially if you wear them constantly. "Flatter shoes are no doubt better," says Dr. Sanfilippo.
Flat
heels help prevent fallen arches and are kinder to your feet if fallen arches have already occurred. "If you must wear high heels, choose styles with a wide heel.
Stay away
from stiletto heels."
Surgical Treatment
Rarely does the physician use surgery to correct a foot that is congenitally
flat
, which typically does not cause pain. If the patient has a fallen arch that is painful, though, the foot and ankle physicians at Midwest Orthopaedics at Rush may perform surgery to reconstruct the tendon and "lift up" the fallen arch. This requires a combination of tendon re-routing procedures, ligament repairs, and bone cutting or fusion procedures.
Prevention
Donning a first-rate pair of arch supports, therapeutic socks and proper footwear before heading out to enjoy hours of holiday fun is one option to consider. Your podiatrist can help you find just the right ones. Once you have them on, they?ll help ease the amount of pressure being put on your body and keep the blood flowing in the right direction. While you?re standing in line, consider doing a bit of exercise as well. We?re not talking about channeling your inner Jack LaLanne here. Otherwise, you might attract the attention of the mall security guards. Simple ankle rotations and walking in place may help to reduce edema and give your
flat
feet a bit of a break. If you happen to be in a shopping mall or center where foot massages are available, take advantage of them periodically. They are likely to make you feel better and it?s a great excuse to carve out a few quiet moments for yourself. If you can?t visit a professional, tuck a personal foot massager into your purse. That way, you can lightly massage your own feet during the car ride home. Lastly, there are certain foods and nutritional supplements available that may reduce edema caused by standing on
flat
feet for hours at a time. The list includes potassium rich foods like raisins, bananas, baby carrots, nuts and yogurt. So, you may want to pack a snack for those trips to the mall or hit the food court before you hit the stores.
After Care
Time off work depends on the type of work as well as the surgical procedures performed. . A patient will be required to be non-weight bearing in a cast or splint and use crutches for four to twelve weeks. Usually a patient can return to work in one to two weeks if they are able to work while seated. If a person's job requires standing and walking, return to work may take several weeks. Complete recovery may take six months to a full year. Complications can occur as with all surgeries, but are minimized by strictly following your surgeon's post-operative instructions. The main complications include infection, bone that is slow to heal or does not heal,
progression
or reoccurrence of deformity, a stiff foot, and the need for further surgery. Many of the above complications can be avoided by only putting weight on the operative foot when allowed by your surgeon.